lafayette
The Heart of Cajun Country
RECIEVE A QUOTE FOR SERVICE
Full Property Management Services
CMGT is committed to providing the very best services to all clients every day. 
Pre-Rental Analysis
Property Marketing
Tenant Screening
Contract Negotiations
Move-in / Out Inspections
24/7 Online Portal
Maintenance
Rent Collection / Deposits
Accounting / Statements
Day To Day Management
RESIDENTIAL
Preserving the value of your real estate is the most important part of our services. Our local PMI offices offer premier residential property management services in their local regions and our experience and professionalism make us the perfect fit for your residential property management needs!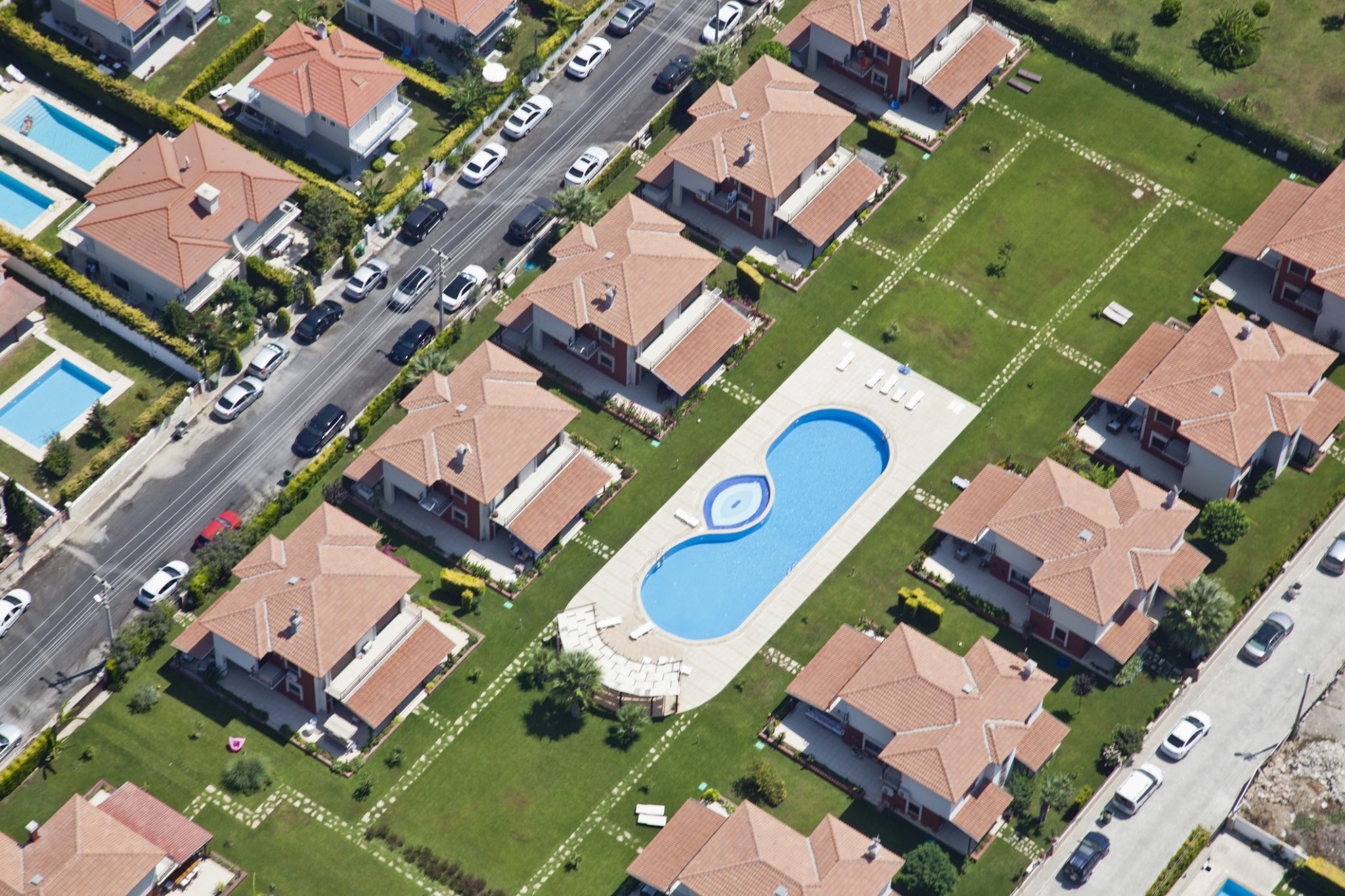 COMMERCIAL
Commercial properties are unique in so many ways and you need a professional management on a "business-to-business" level. From lease negotiations to property maintenance, PMI is proud to be the best choice in your local region!
Community Management offers documents for leasing and mortagages for our associations.
I just wanted to say hello and let you know just how quickly Danielle completed our request for a condo questionnaire and master policies. That was the quickest response time I have ever seen regarding condo docs! As you know time kills all deals – but NOT today. You have done a great job coaching your team. I hope all of our condo deals are managed by Community Management.
– Holly D.
Great management
– DarrenPlayz 23423
I GET PROMPT APPROVAL & ATTENTION TO MY NEEDS. THANK YOU MARY.
– Donna McMurphy
KEISEY HAS BEEN PHENOMENAL & HER RESPONSE TIME IS IMPECCABLE.
– Copperfield Subdivision
Mary was very receptive and understanding. Ask for her!
– Roger Kamla
Ms. Mary is very quick to respond and kept us updated.
– Racheal Guerra
Brittany Lorio and her Community Management team have done a great job since we moved in last October!
– Savanna Culpepper
I have only experienced good things from Community Management Team. Brittany is always quick and responsive to my requests.
– Travis Boone
Expediting service, always available to help and assist, friendly staff, and overall great company
– uhhh dexter
Brittney really knows how to run the HOA and makes sure that issues get addressed in a timely manner.
– Scott Forte
I work for a title company and always have to verify if HOA dues are current. Brittany Russell is AMAZING and a huge help!
– Whitney Brekeen
i've always had a pleasant experience whenever I've called.
– Henry Lambert
Marilyn was great! I had a question and she responded extremely quick with the information and forms I needed! Great service. Thanks!
– dj lovas
Great fast service from Mary Pourciau.
– Curtis Bowers
Mary makes the approval process an easy one! Quick and efficient.
– Lorraine Saville
Really impressed with the folks at CMGT! Brittney is always available and attentive to any question or concern I have. All issues are handled promptly.
– mmonte4
We have been extremely pleased with the professional guidance and management of our CAM and the office in Denham Springs. Cinnamon is always a pleasure to work with. I don't know what I would do without them helping guide our HOA.
– Aaron Stevens
We are new to our neighborhood and Community Management, so far all is going well! We need a fence so I contacted Community Management to get approval, I was instructed on the process and submitted the form. Approval was received quickly, thanks for your assistance Mary Pourciau!
– Chris LeMoine
Mary Pourciau-polite, responsive and effecient.
– Lauri Grady
Very pleased with the updates from Brittney Lorio over the last few months! She has kept us up to date about everything going on in the neighborhood! It's greatly appreciated and we continue to stay well informed.
– Katie Kekich
I worked with CMGT on getting approval for a fence in a prospective neighborhood. I wanted to make sure I could install the fence I wanted before committing to the lot. I explained what I was trying to do and provided a few pictures. CMGT was very helpful in communicating what they needed for the approval process; they were very quick on the turn around time on the decision as well.
– Jarrett Wilbanks
Even with the hurdles our community has thrown, and is continuing to throw at this company, they are still very pleasant to work with. All of my questions are answered in a reasonable time frame. And every person I've had direct contact with, including Rachel, Mandy, Brandi, and Ashley to name a few, have been absolutely fabulous and so very patient with us. Thank you to everyone for your help.
– Stephanie Rawlinson
Brittany Russell, New Member Coordinator is awesome. So friendly and always willing to help. She is quick and accurate with her information. Thanks for always being such a big help !!!!
– Kathy Achord
Mary Pouciau was very quick to respond to my request. It was a very professional experience.
– Donna Lambert
Quick response with New Resident form and the necessary documents to allow us to get satellite TV service installed.
– Spencer Shawhan
Community Management has done a fantastic job turning our community around from one that was on the decline to one that is thriving and increasing in value once again! We get great service from our property manager, Brittney. She is firm but fair and holds people accountable to the standards that will protect our investments long term. They get the job done!
– Alyson Gaudin
As a resident of Keystone Of Galvez, I want to thank Mary Pourciau with Community Management, LLC for the quick approval of my driveway extension. This approval has added an upgrade to our home and we have received many compliments on it. We can now park all of our vehicles. Thanks again!
– Melissa Murphy
Mary Pourcia was very helpful and had me approved very quick. Thank you !!
– Darlene Harris
I called Community Management about a violation letter I received in the mail. I spoke to Crystal Rocker and she was very helpful and patient with me. She emailed the information to me that I needed. Thanks, I really appreciate your help.
– Navada Brown
We were closing on our townhouse in 1 1/2 weeks and had 2 requests for improvements we needed done before we moved in and with Mary's ultra quick response getting both requests approved within 2 days we were able to get work done on time. She was very patient and helped me through process superbly! Thank you again Mary for your help and prompt reply! Great doing business with this HOA management team!
– Priscilla Cheveres
Natalie Vidrine has been very responsive any time we have an issue that arises. She has been amazing to work with. Thanks Natalie
– Clyde & Pat
Thank you Mary Pourciau and Kelsey Williamson for a pleasant experience getting approval for gutter installation. The approval was completed in one day and without any expected hassle. Your professional assistance is greatly appreciated!
– Hope Navarrete
We were very nervous about Community Management taking over managing our HOA in River Ranch, but we are so glad that they did! Natalie is such a wonderful addition to our community. She always has a smile on her face and drops everything just to make small talk when we walk in to check our mail. Everything from the candy she leaves out for residents to seeing her ankle deep in water just to pick up a piece of trash. Keep up the GREAT work!
– Jessica Trahan
The Ladies that work in the office have gone above & beyond to assist my constant requests for approval updates! Thanks to them for being so patient and kind.
– Nico Koster
I'm so glad I just discovered this testimonial page while surfing the Community Management site. I am a Settlement at Willow Grove resident researching some of the issues related to the Kleinpeter farmhouse. I asked Mitch Swinney to provide a breakdown of the voting patterns for our 2017 HOA election to evaluate how proxy votes were used. He provided wonderful assistance, getting the information (which he had to take time to search through) in a very timely fashion. This is an extremely challenging time for our neighborhood, and Mitch has handled all of this in a very professional non-biased manner. I think the man must never sleep! He has also assisted my husband for countless hours as our neighborhood works to implement more security features. I feel so fortunate to have someone we can call on at any time and get results! I'm going to encourage some of my neighbors to share their experiences. Mitch is an accessible and dependable asset to our community.
– Ladonna Guillot
Even when I send a request to Natalie first thing on a Monday morning, she responds promptly. She is doing a fine job for us in River Ranch.
– Ann Russell
Mary Pourciau was very helpful and answered all our questions. We do not have any problems with the management company, it's the board we can't wait to finish building so we do not have to deal with them picking and choosing who violates what fake rule they have just put in place.
– Kellie Parnell
Mary made this request for approval very easy on me, she responded within hours of my submission with an approval. In the past, it would take 3-4 days to get a response.
– SHARON BULLOCK
What amazing attention was given my request to put up a fence at my home in "The Landings" by Mary Pourciau. Every email was answered quickly and filled with the information I needed to insure the fence met our HOA guidelines. Thank you Mary for your excellent service!
– Mel Rolls
Mary Pourciau did an awesome job thank you for all your help I was really concerned about asking for permission because we have never belonged to a homeowner association before thank you very much Mary we cannot ask for a better person you are awesome
– Michael weir
Mary, with the Architectural Control Committee, was very helpful in assisting me with my Architectural Change Approval. She explained the process and processed the form right away. With her help and the Board, the process was fast and efficient. Mary Pourciau was very helpful in getting a quick response on our request to make a front door change on our house in Arbor Walk. I am so glad we have this approval system in place as I feel this helps our subdivision maintain a nice look that helps our property values be as high as possible. Although some might think of this approval process as an inconvenience, it is actually painless, takes very little time, and is in the best interest of us homeowners. Thank you for being so helpful Mary!
– Sandy Lejeune
Mary Pourciau was so very helpful with my request to put up a fence on my lot in Arbor Walk neighborhood. My emails were answered quickly. I appreciated Mary's attention to my request. Thank you Mary for helping me get this process taken care of and approved.
– Regan Granier
Mary Pourciau has been wonderful. I've been able to get prompt approval and attention to my needs. Thank you Mary
– Donna McMurphy
Mary P. Was Quick and very Helpful, Kept me posted with situations of things From Inception to Approval of my request
– Olu Show
Mary Pourciau, the ACC Coordinator, processed my construction request in a timely manner and communicated clearly.
– Dock Davis
How much rent can you get for your investment?
Locations
Locations
Locations
Locations
Locations
Locations
Locations
Locations
Locations
Locations
Locations
Locations
Locations
Locations
Locations
Locations
Locations
Locations
Locations
Locations